Generating leads has the distinction of being one of the hardest things to do, while also being extremely important. It's vital for every business to not only generate leads regularly but to generate high-quality leads. Here are some proven ways to generate sales leads continuously so you can grow your business.
A sales lead is any person or business who has the potential to turn into a client or customer.
8 Proven Ways to Generate Sales Leads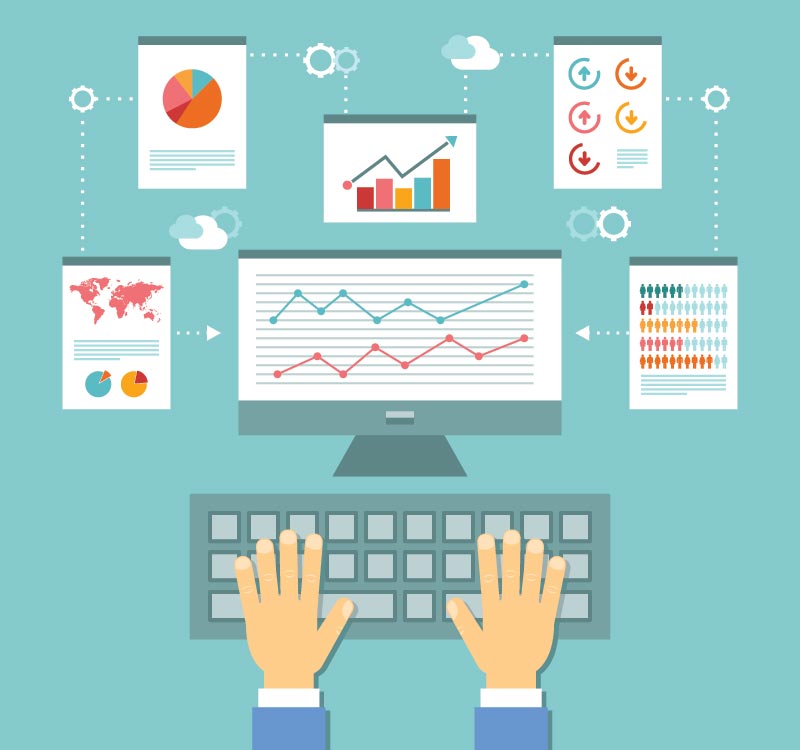 #1 – Web/Data Scraping
First, we have web or data, scraping. A big challenge of lead generation is simply gathering information. The better information you have about your potential leads, the better decisions you can make about who to target and how to target them. But gathering this information is typically a time consuming or costly process. Most businesses either rely on buying a pre-made list or searching for the contact information manually.
Web scraping, or data scraping, is using software or code to pull information from the internet and turn it into a presentable form. The program searches the internet for you, based on the criteria you set and puts the leads into a list that you can use.
It can cost 10-20% less to scrape for leads rather than buy them, making it an attractive strategy.
To get started with web scraping, you have a few options. If you or your team has the ability, you could write the code yourself. If not, you could either turn to an existing software option or work with a third party to develop a scraping method that is specific to your needs. Either way, before long you'll have a computer program taking minutes to generate leads that used to take hours.
#2 – List Building
To generate better sales leads, you need to take a targeted approach. If you're running an email marketing campaign, it's better to send out an email to 10 people who have a high interest in your product, rather than 100 people who only have a slight interest. The practice of finding prospects and collecting their information in a database is known as list building. First, know your product or service inside out.
What sort of problems would it solve?
What are the main features?
How much does it cost?
Why is it better than the competition?
When you know the answers to these questions, you can then get a clearer picture of what type of businesses might have an interest. This will help you create a buyer persona for your business. Identify your target market and learn everything you can about them. For example:
How big of a company are they?
How much revenue does that business generate?
A number of employees in the company?
Are you targeting local companies, or can they be located anywhere?
The more detailed you can make this ideal customer profile, the better.
The next step is researching the companies that fit your ICP. Take some time to create a list of leads—either by searching online, through social media, or using databases for lead generation.
List building takes effort, but it can save time in the long run. Rather than reaching out to every person you come across, you can spend your energy on talking only to the qualified leads you've collected.
#3 – Targeted Research
To make the most of your list building efforts, you need to know the right people to contact. Targeted research is the act of finding the contact information for the best person at a company to schedule a meeting with.
For example, let's say you're attending an industry conference in a few weeks. Rather than waiting until the conference to find out who's attending, with targeted research you'll start researching this before you go. To find out, you could check the official conference website or an app, which often list the attendees and vendors, or scan social media. You can then decide who you want to talk to once you are at the event and schedule sales meetings in advance.
#4 – Referrals
Word of mouth remains a popular and effective sales lead generation method. Leads from referrals convert 30% better than leads from other lead generation methods, and they are 4 times more likely to buy something when they are referred by a friend.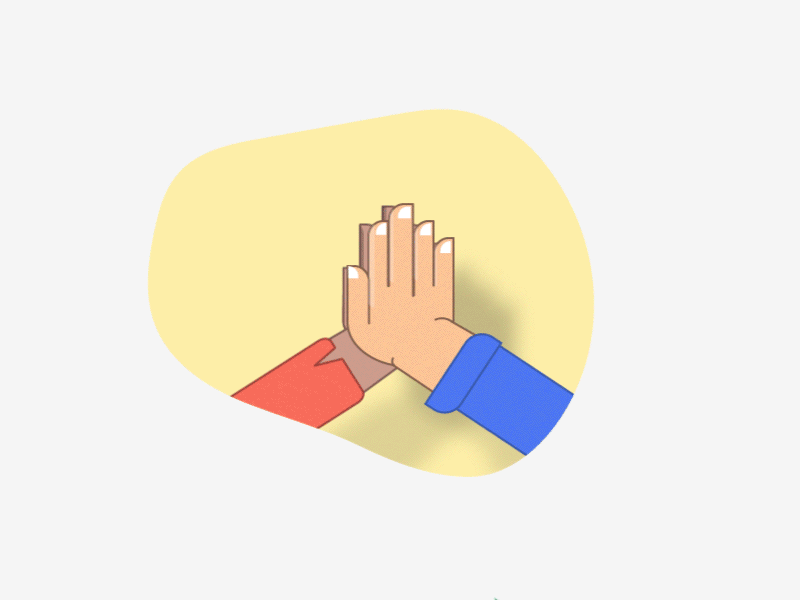 There are a few things you can do to encourage customer referrals, with improving customer service at the top of the list.
83% of people are willing to give a referral if they had a positive customer experience with a company.
Work on ensuring a positive experience for each of your current customers by operating your customer service during more hours, responding to questions or problems more quickly, and developing a more personal connection with each customer.
While 83% are willing to give a referral, only 29% of people actually do.
This means it wouldn't hurt to give your current customers a little incentive. Consider setting up a referral program, where you offer rewards or discounts any time a happy customer makes a referral. Previous customers will recommend you to anyone they think might be interested, thereby bringing in some high-quality leads.
Finally, another option you have is paying for referrals from other companies. You could set up a partner program, in which previous clients can promote your business in exchange for a commission. It's a great way to encourage word of mouth, while also ensuring the person making the referral gets something out of it.
#5 – Search Engine Optimization (SEO)
When people think about lead generation, they often picture an active approach where you make the first contact. And while this is certainly a big part of it, sometimes it's better to let your leads come to you. People don't want to feel like they are being marketed to and would rather do research on their own.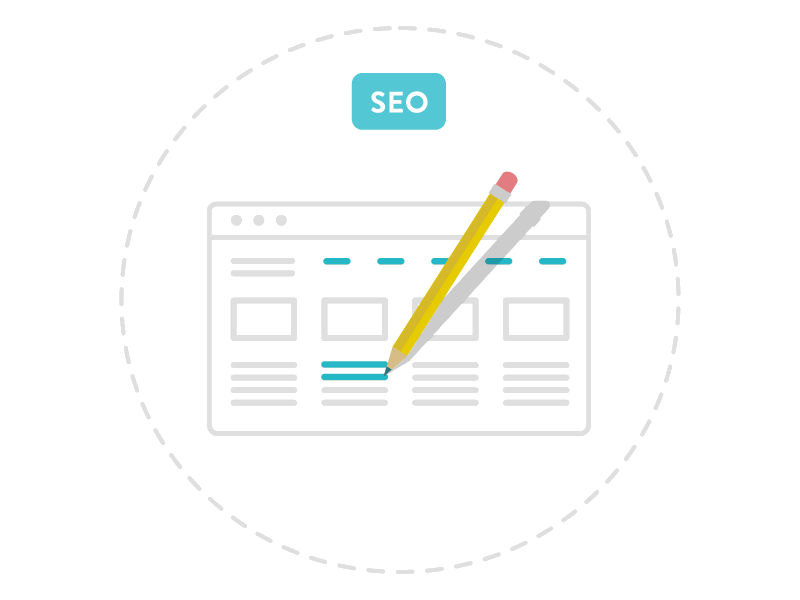 In this case, you want to make sure you're website is easy to find on search engines. SEO is the practice of optimizing your website and online presence to rank your website higher in search results. And when 75% of users don't scroll past the first page, it's essential that you rank as high as you can. Preferably on the first page.
If you can improve your search engine rank, you're in for some great benefits.
57% of B2B marketers said that SEO generates more leads than any of their other marketing strategies. To learn more, here is a comprehensive guide on getting started with SEO for your business.
#6 – Content Marketing
The Content Marketing Institute defines content marketing as "a strategic marketing approach focused on creating and distributing valuable, relevant, and consistent content to attract and retain a clearly defined audience." Similar to SEO, content marketing is about making it easier for leads to find you, rather than initiating yourself.
The popularity of content marketing has grown over the past few years, and for good reason. Content marketing gets 3 times more leads per dollar spent, compared to other marketing channels. This infographic shows that content marketing produces 3 times as many leads as outbound marketing and that 70% of people would prefer to learn about a company through an article rather than an ad.
Finally, 53% of marketers said that content marketing was their best inbound strategy and 74% of companies found that introducing a content marketing strategy leads to an increase in both the number and quality of leads.
The content in a content marketing strategy takes many forms, but most often it is in the form of a blog. Having an informative and helpful blog on your website is a great tactic for bringing in more leads.
This study from Hubspot found that businesses with a blog saw their monthly leads rise by 126% compared to those who don't publish articles or have a blog. If you want to get started with a content marketing strategy, this guide can help you out.
#7 – Social Media
These days, practically everyone is on one social media platform or another.
According to these stats, Facebook has 1.56 billion users every day, LinkedIn has over 500 million, and Twitter has over 369 million users each month.
But social media isn't just popular, it's also useful to marketers.
One study found that 66% of marketers saw lead generation benefits by just spending 6 hours a week on social media. This makes it an incredibly powerful tool for attracting leads.
To generate leads through social media, first, you need to develop a presence on the major platforms. Create an account and start sharing information relevant to your niche. You should also interact with prominent people in your niche, such as industry thought leaders. This will help get your name out there and build up a reputation.
Once you've established yourself on social channels, you can begin using it to generate leads. You could try things like sharing content you've written, holding a contest, hosting a live talk or webinar, or even paying for ads on different social channels. The most important thing is to remain active and keep your accounts up-to-date. Keep sharing valuable content, and interacting with others – previous customers or thought leaders.
#8 – Live Chat
Live chat is a feature you can add to your website that will allow visitors to instantly connect to a customer service representative. They can use it to get answers to their questions, address a complaint, or even to get help completing a purchase. Live chat is great for improving customer service, but it's also good for generating leads.
Using live chat one company was able to double the number of leads they were receiving, the number of sales increased, and their average customer response time dropped.
In another study, PureVPN was able to increase its sales by 20%. And lastly, OptinMonster improved their average customer value by 16 times using live chat.
If you want to add live chat to your website, you'll first need some live chat software. After you have this installed and running, you'll need agents to respond to inquiries. You can either hire these agents yourself or outsource them.
Bonus: Get Sales Leads for Free

Looking to generate sales leads for free? Of course, you are! Luckily, there are some easy ways to do that. We put together a comprehensive list of lead generation tools, many of which have a free option.
How TaskDrive Increases Number of Sales Qualified Leads
If you really want to supercharge your lead generation efforts, let TaskDrive help. We have a suite of tools and services available that can boost the number of sales leads you get each month.
With our CRM Hygiene, we will ensure that all the data in your CRM is up-to-date and complete. We also offer web scraping, list building, and social media research. Lead generation is a time-consuming process, by delegating this task to the team at TaskDrive, you can save not only time but money as well.
Need proof? We were able to provide Kentik with 118,000 quality contacts. And for Clarksys, we were able to connect them with several Fortune 5000 CIOs, while also generating thousands of other leads.
With the help of TaskDrive, each of these companies was able to see a growth in the number of high quality leads they received, without having to do the tedious tasks themselves.
Ready to Skyrocket Your Sales Lead Generation?
No business can grow without a constant flow of fresh, high-quality sales leads. Implement the strategies above, fill up your sales pipeline and give your sales team plenty of leads to work with.
If you'd like to find out more about TaskDrive and how we can help you, please contact us at any time to set up a free consultation.